Winter is a great time to reflect and set your goals and intentions for the year. What would you like to learn about and experience in the realm of bird language this year?  This can begin by simply listing some questions that you might be curious about exploring.
An Invitation to Learning
The simple process of asking questions has a funny way of opening up avenues of experience that might otherwise pass us by. Writing our questions down reinforces this process. Asking a question, especially a deeply inspired, heartfelt question,  creates an internal receptor for a new experience – it makes a space for novel interaction and learning to occur.
This internal receptor is like the negative pole of a magnet, drawing towards us the positive experiences available in life.  In this way, we can learn to wield questions as tools to expand our awareness and sense of connection. What questions might you ask about the lives of the birds at your sit spot?
Having mentored many folks in the art of bird language, I know that there is a great power in developing one's own "burning questions"… the kind of questions that give us the drive and momentum to explore, discover and seek direct experience.
Jon Young, author of What the Robin Knows, points out that this questioning process begins as a basic curiosity about something. With nurturing from mentors, or from one's own regular practice of journaling about nature experiences,  combined with exploring regularly outdoors, this sense of curiosity develops into a true passion for understanding and experience. This is what opens the doorway to deeper connection with nature, and helps one to immerse into the nuances of understanding bird language.
Changing the Brain?
There is a lot of excitement these days about neuroplasticity and the potential for meditation and other practices to actually help us re-wire our brains for more joy, peace and attentiveness. From my own experience and also from having seen the transformative effects of these tools for those I've mentored, I've observed that practicing the Art of Questioning along with sensory/place-based processes such as bird language generates a similar life-enhancing effect.
As sensory awareness and the process of asking deep questions is internalized, a creative spark comes into practitioner's eyes. It's as if a light switch turns on, and a powerful connection with nature comes online. Layers of the landscape that were previously "invisible" become ongoing generators of curiosity and awe. Sounds, scents, textures and patterns in nature fill the senses and bring wonderment.
Learning bird language provides a compelling reason to get outside, which is a key first step to discovery. Then, your questions can become guides to lead you further and connect deeper. So, what do you want to learn and experience this year?
---
About the Author: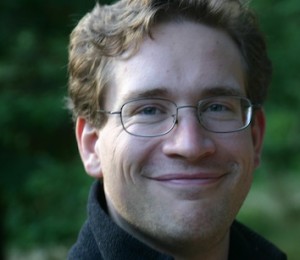 Josh Lane is an avid wildlife tracker and bird language observer. He contributed to the "How to Learn Bird Language" section of the book, What the Robin Knows, and developed the Backyard Bird Language online course. Josh is a nature connection mentor with 8 Shields in Northern California, and has presented bird language trainings at events around North America, including the National Audubon Conference and the Occupational Therapy Association of California Conference.